I am grateful for music that brings us together, comforts us, uplifts our spirits.
I'm grateful for the internet and being able to teach, perform and play for patients online.
Saturday, September 15, 2001 (or perhaps it was one week later), my group Ceóltoirí Celtic Ensemble was scheduled to play a free outdoor concert near Annapolis.  There was much discussion about whether the event should be cancelled or not.  Was it OK to have concerts?  Was it respectful to do something enjoyable?  In the end, the show went on.  The crowd–and the musicians!– were quite subdued at first.  And then our vocalist, Connie McKenna decided we needed a group sing-along, so unplanned, we sang Woodie Guthrie's  "This Land is Your Land."  And the most amazing thing happened.  The change in the air was palpable.  The feeling of isolation, sorrow, fear, frozenness, melted away.  A sense of community, gratitude, and comfort in being together grew as everyone sang.  Music brought us out of our shells. Music together helped us move forward. 
Later I put together a medley to remember that moment that is on my live concert recording "Spring Will Come." I used a waltz from the Baltimore Symphony bass player, Jonathan Jenson, "Candles in the Dark" into Naomi Shemer's "Jerusalem of Gold" and then the joyous dance song "Lo Yisa Goy", whose lyrics come from Isaiah, "Nation shall not lift up sword against nation and they shall not make anymore war."
The world is slowly opening up as vaccinations spread, but so is the Delta variant, which is keeping many events still online.  I have started playing in the lobby at Walter Reed Military Medical Center, but not in-patient.  At Georgetown I can play for patients via Zoom.  It's a start.  For now, I am happy that I can teach lessons virtually and perform and teach at virtual festivals and dances people are attending from all over the world!  We have learned how to do so much since March, 2020 when lockdowns started. Music still connects us. We are blessed.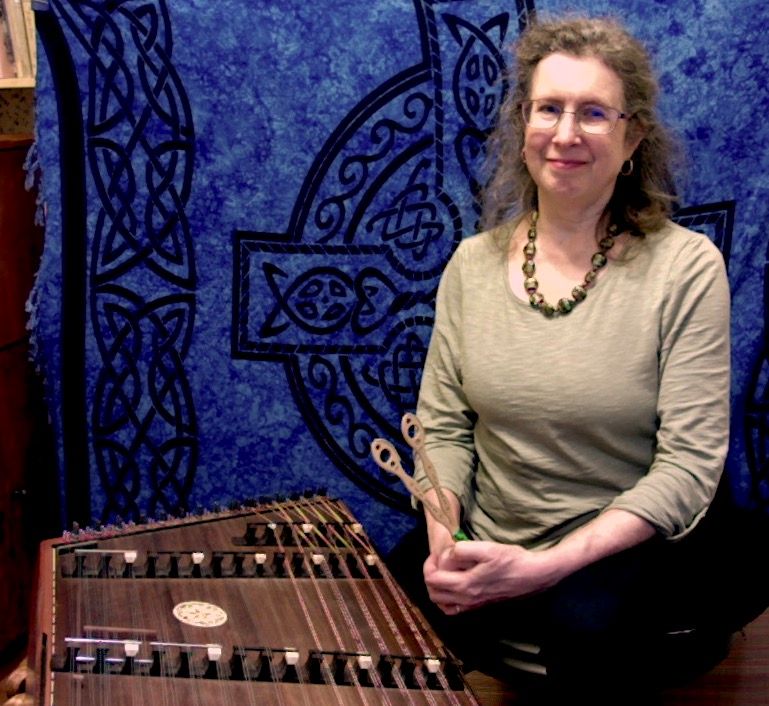 !