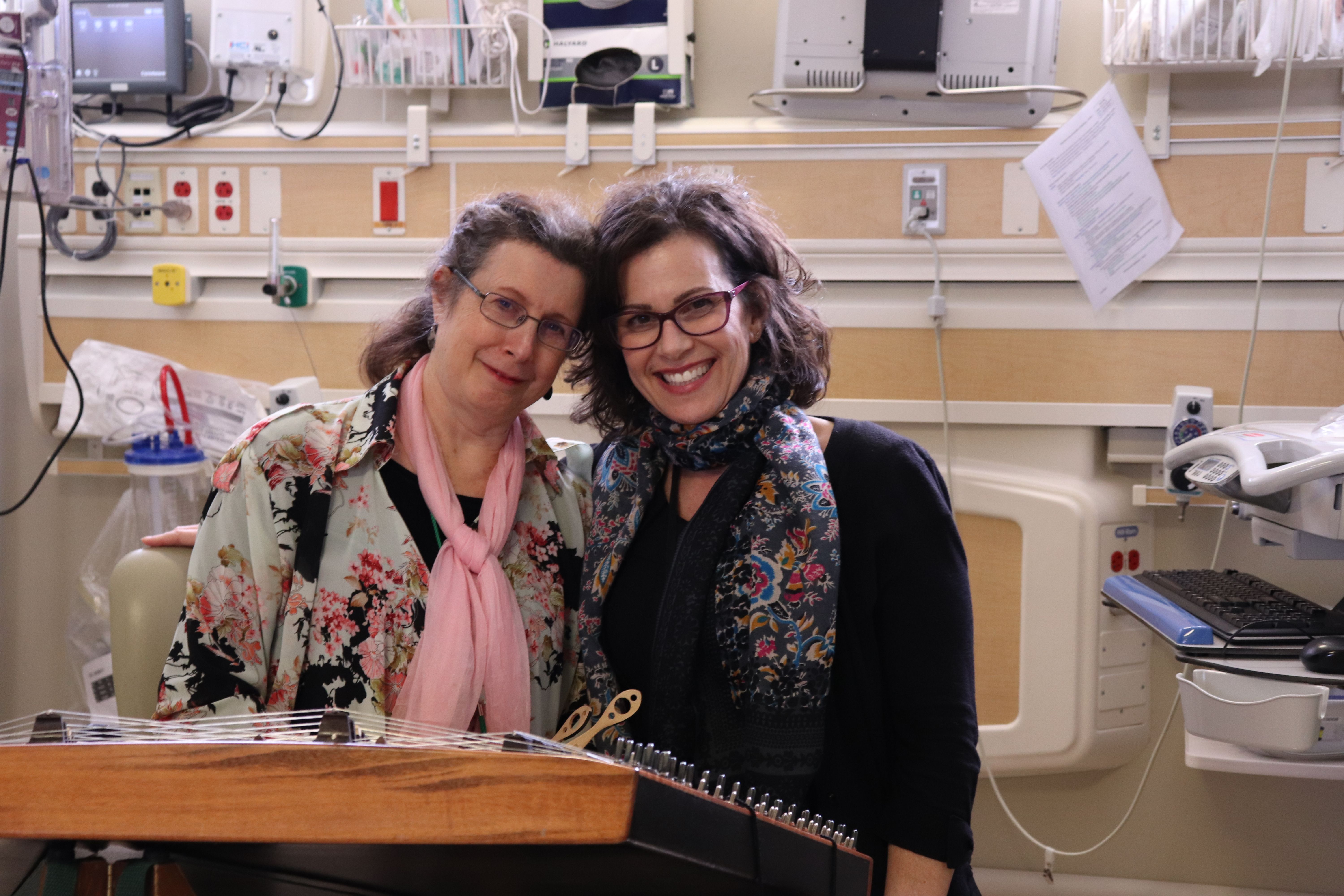 Today, October 4th, is my 6th anniversary working as a therapeutic musician in the Arts & Humanities Program at Georgetown University Lombardi's Cancer Center and Medstar Hospital. The above photo was taken by Elena Kindy in the 7th floor PACU with the AHP director, Julia Langley. Pre-pandemic I worked at hospitals 3 days a week. I played just about everywhere from the Emergency Room to the PACUs (post surgery care units), Infusion, NICU (with the babies!) and all the critical care floors, playing in patient rooms. Julia has been a valiant leader over the last few years that the artists have not been allowed in person at the hospital.  She helped the AHP program pivot to create a newsletter, offer free virtual classes, and spear-headed getting the musicians live-streaming into palliative care patient rooms via tablets.
I have sorely missed being physically in the hospital and in-person with patients, staff, and caregivers. Thankfully, the dulcimer world quickly embraced online learning with private and group lessons, festivals and concerts. This summer I started an online subscription site/app, Dulcimer With Heart, with the long term goal of freeing up my time from teaching to return to hospital work. This week I was fortunate to play for the annual Pediatric Oncology Memorial service at Walter Reed Military Medical Center. Next week will be the last hoop to go through that will allow me back in the hospital at Georgetown.  How much of the hospital I will be allowed in remains to be seen. I am hopeful. 
When I took the course from Music for Healing and Transitions Program (MHTP) in 2012-2013, I never guessed how profoundly it would affect my life. I give thanks every day that I have been able to use my music for healing.