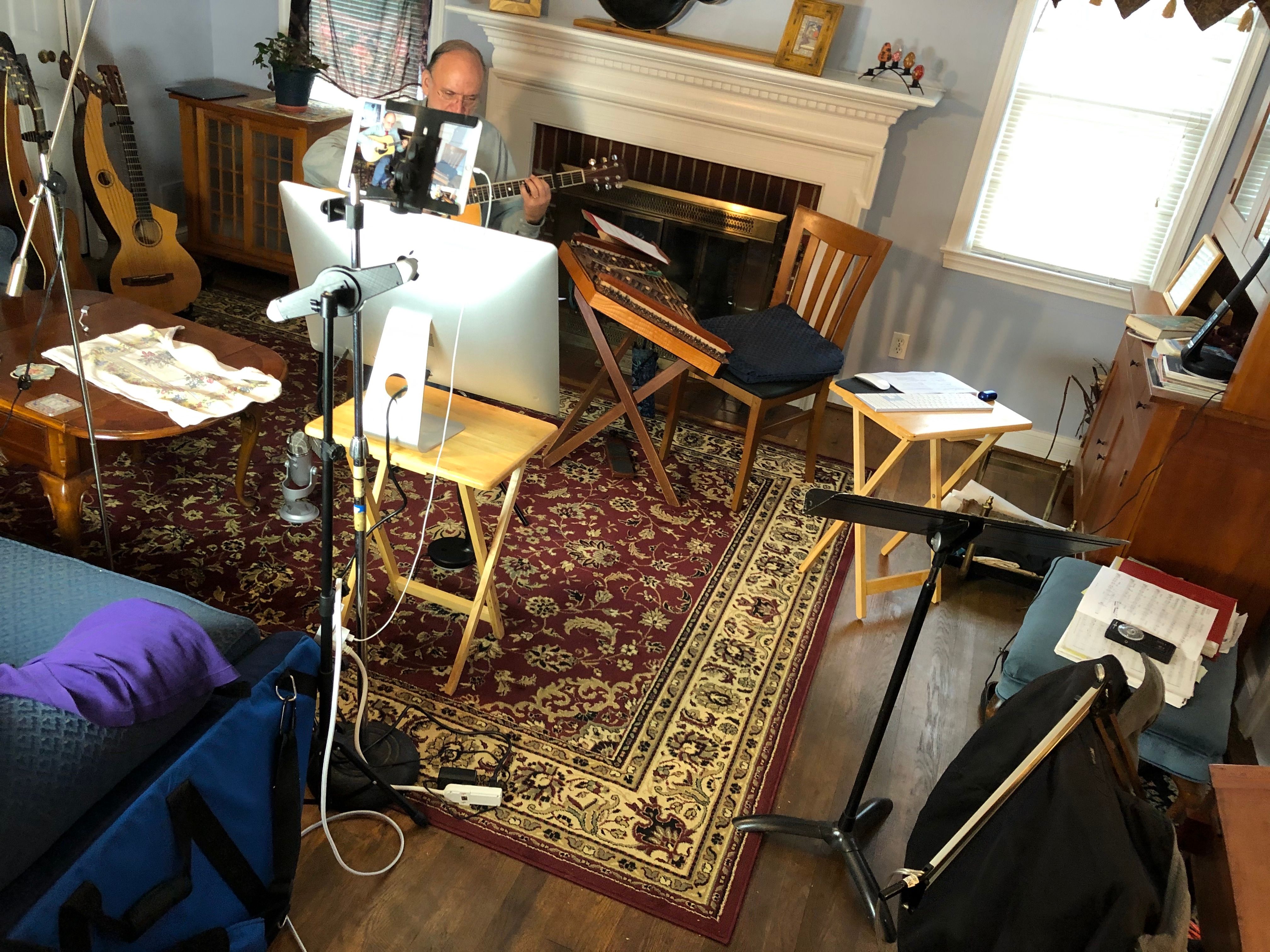 The photos are from Thanksgiving weekend in our living room as we get ready to pre-record videos for a Christmas Eve Pageant. Many cables, lights and covers go into recording "simple" videos!
As we come to the end of 2020, there is light at the end of the tunnel with vaccines on the horizon, even though it will be many months- possibly even a few years, for all to be vaccinated.
In this year of isolation, the dulcimer community has made stronger bonds across the internet.  Workshops, lessons and concerts are now accessible to anyone with a decent internet connection.  From my home in Maryland, I have had the pleasure of teaching people from Australia throughout the US and Canada and Europe! People who had never attended a festival or taken lessons, are now able to attend everything!  This year will forever change the folk scene.  Even when we can happily be together again in person, online opportunities will continue to be offered.
Georgetown Lombardi's Arts & Humanities Program, of which I am an Artist in Residence, publishes a free weekly wellness e-newsletter with short videos of music, recipes, poetry, movement exercises and more.  You can view past newsletters and subscribe by clicking HERE.  I've shared my music and some vegan recipes too in these newsletters.
Have a joyous holiday and New Year.  The light will return.  Wear a mask.  Be safe. Thank you for your patronage!